Prerequisite
You must befriend Daniel Boss first. You need to be connected in order to grant admin permissions.
Step 1 – Go To Your Company Page
You will only see this if you yourself have access rights to your company page! If you do not, forward this article to the owner.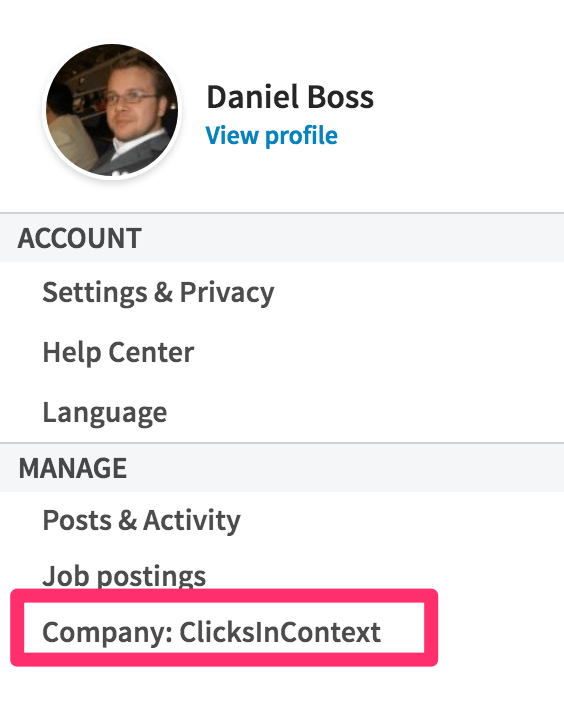 You can do this from your personal profile with your photo from 10 years ago when you were relatively much better looking (ahem).
Step 2 – Set Your Page Admins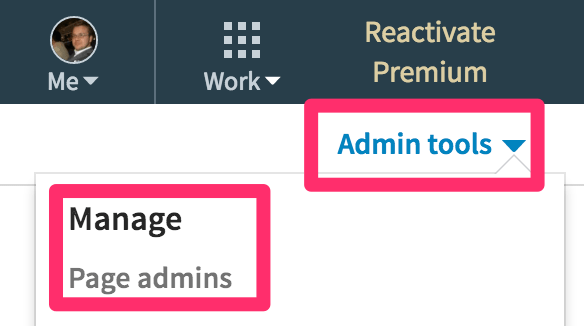 If you are adding us, add Daniel Boss – **who you will already need to be linked to**
If you are not linked, you will need to make friends – send the invite and we'll accept it ASAP.
If you already have a LinkedIn Ad Account
Within the ad account, add us as a user from the settings cog in the top right: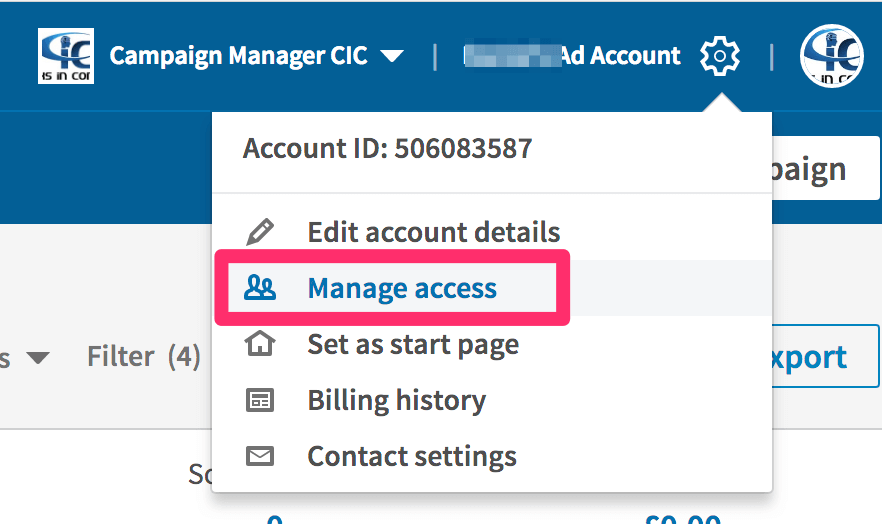 Then you will be prompted: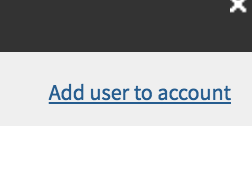 "Direct Content" Permissions
Full admins have "direct content" permissions – this means permission to create an ad.
Ensure we have direct content permissions as per this short LinkedIn article.