Free Review Questions
Yes it's free! No obligations, no sales pressures
Your Free Review
Simply add us as a read-only user to your Analytics account.
At worst, you get a few handy tips. Absolutely free.
Do you do....
Not sure if we provide a specific service?
Ask Us
Whatever your requirement, ask us.
We have a great network, if we can't help we'll point you in the right direction
Don't Be Shy
Let's talk about growing your business
We love to talk digital
We understand small-medium business.
We know you need an ROI, and so we prove it to you first.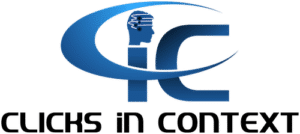 Main Office: Mobile Force Ltd, 71-75 Shelton Street, London WC2H 9JQ
Phone: 0800 061 4621
Email: [email protected]
Opening hours:


Monday: 8am – 6pm
Tuesday: 8am – 6pm
Wednesday: 8am – 6pm
Thursday: 8am – 6pm
Friday: 8am – 6pm
Saturday: closed
Sunday: closed