How to add a user to your Google MyBusiness account in 30 seconds:
Login to your Google Mybusiness account
Open the location that you want to give access to, under 'Manage Locations'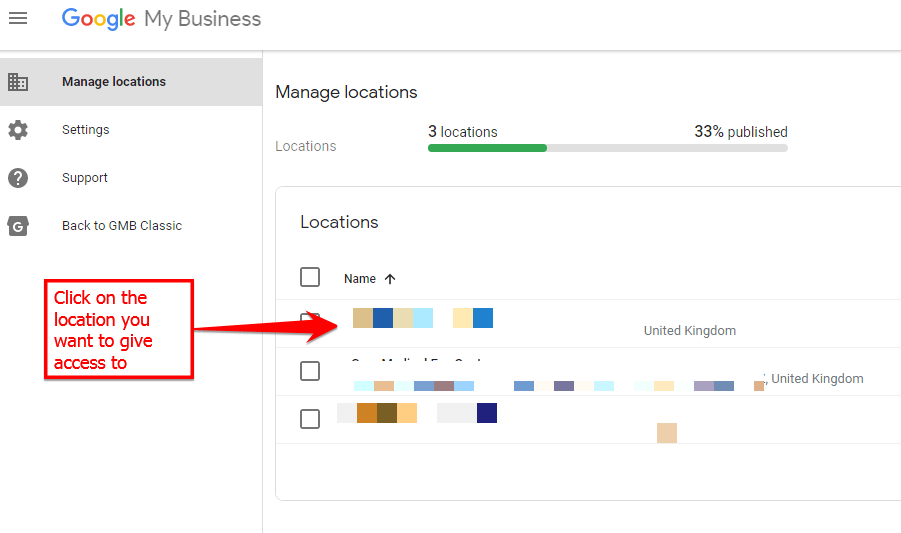 3. Click on 'Users' in the left menu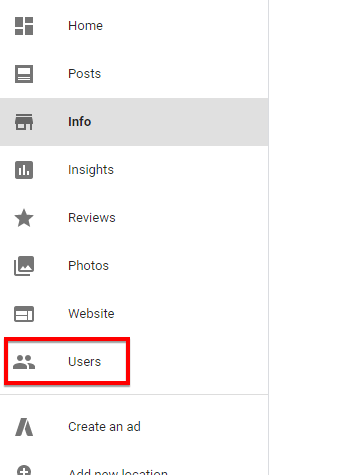 4. Click on the icon as shown in the screenshot below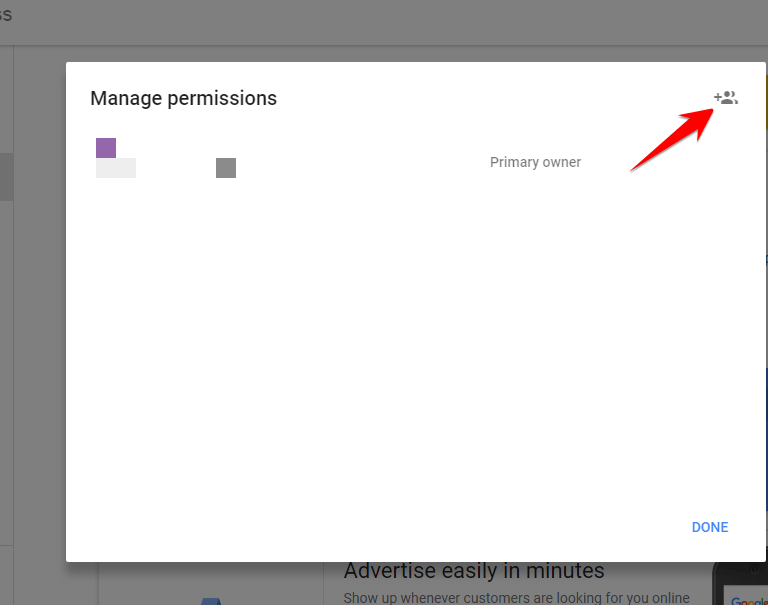 5. Type the email address to which you want to give the access, select the role (Manager), and click on the 'Invite' button.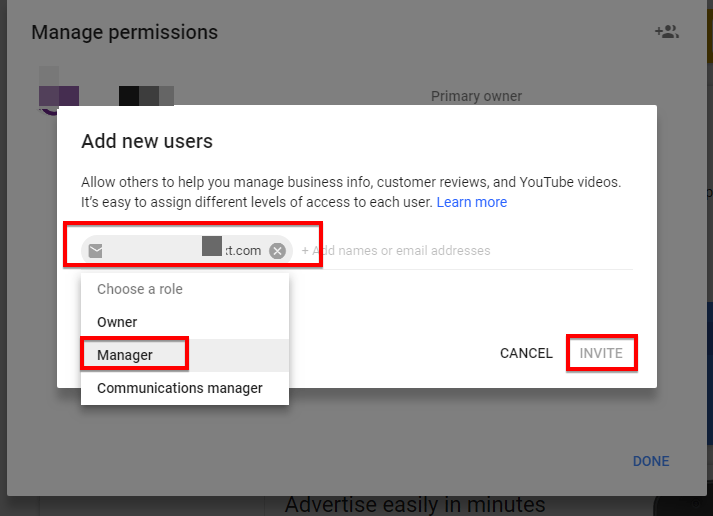 If working with us, add seoteam [dot] cic [at] gmail [dot] com.
Anything unclear? Please comment below and we'll work on it.