If you already have a Bing Ads account, here is how you add an additional user.
From viewing only, to a super admin, you can dictate what the new user can and cannot do.
Step 1 – In Bing Ads
Click the cog on the top right hand side of the page, by your login email address, then select "Accounts & Billing":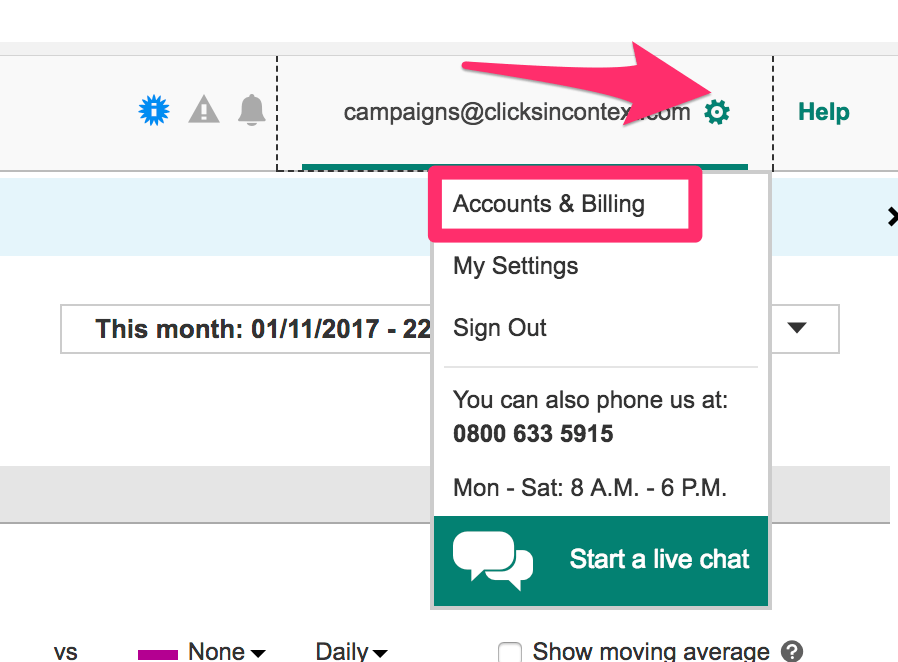 Step 2 – In Accounts & Billing
Now you will see a row of tabs – select "users", then click "Invite user":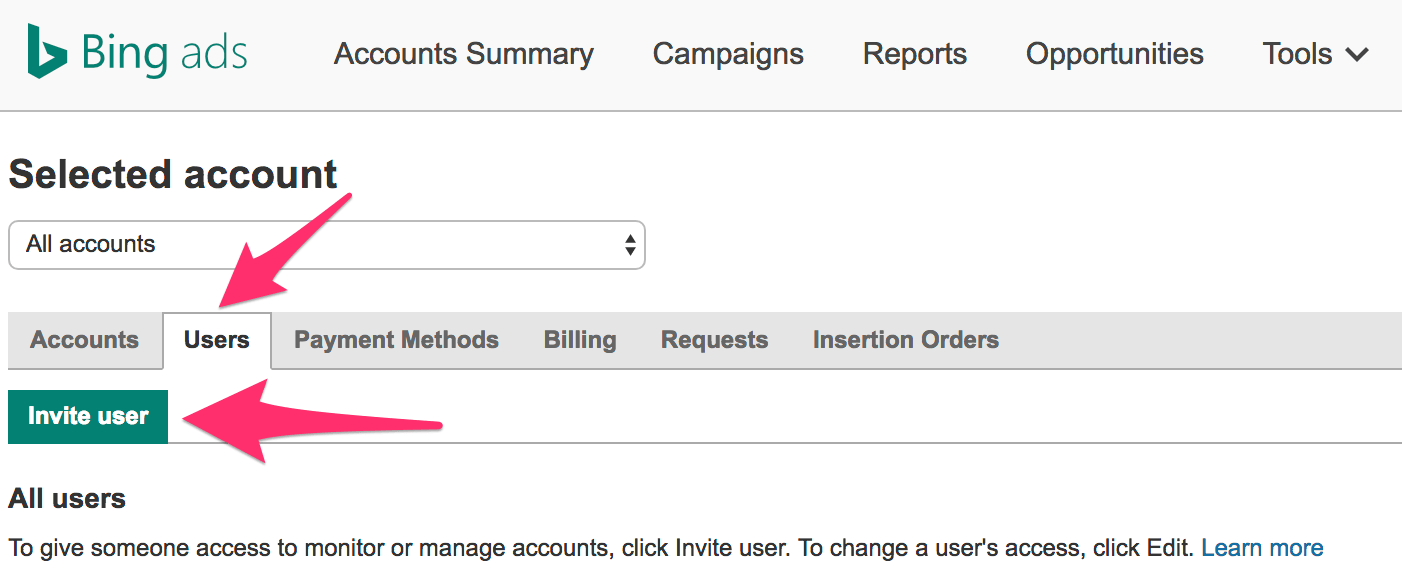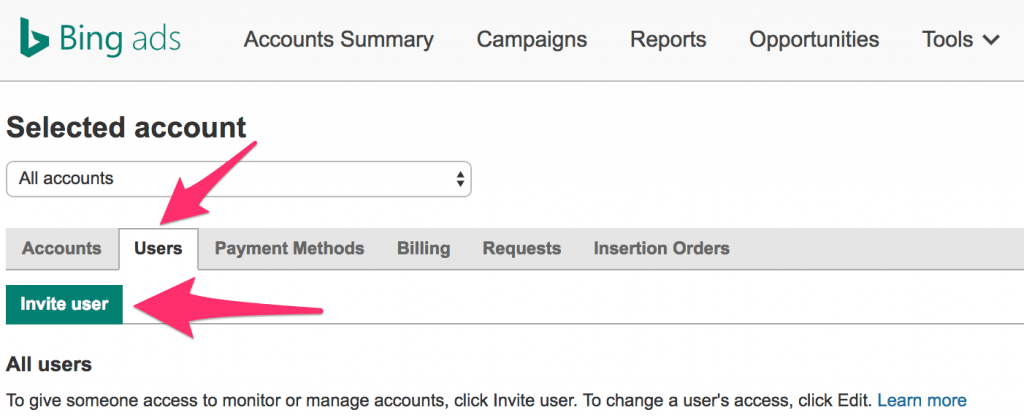 Step 3 – Inviting A User
Lastly, enter the details of the user to invite.
If working with us, add our email address campaigns.cic [at] gmail [dot] com


The minimum access we require is Advertiser Campaign Manager. Super Admin will allow us full control.