PPC 101:

Search & Retargeting Excellence
Every account we audit has delusions of grandeur, from the Coca-Cola textbook, or is set up by an inexperienced graduate at a big agency throwing away piles of cash.
Do 101 Extremely Well
High Intent Search Terms
Intelligent Remarketing
With Robots and QA team obsessing over the Quality + Performance = Results
It's annoyingly simple.
I bet that consultant you paid £300/hour for made it sound much more complicated.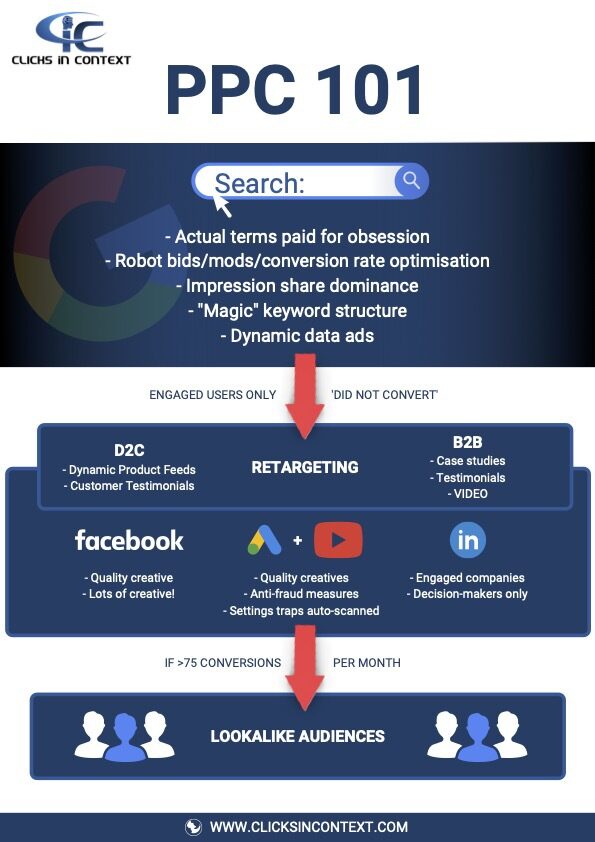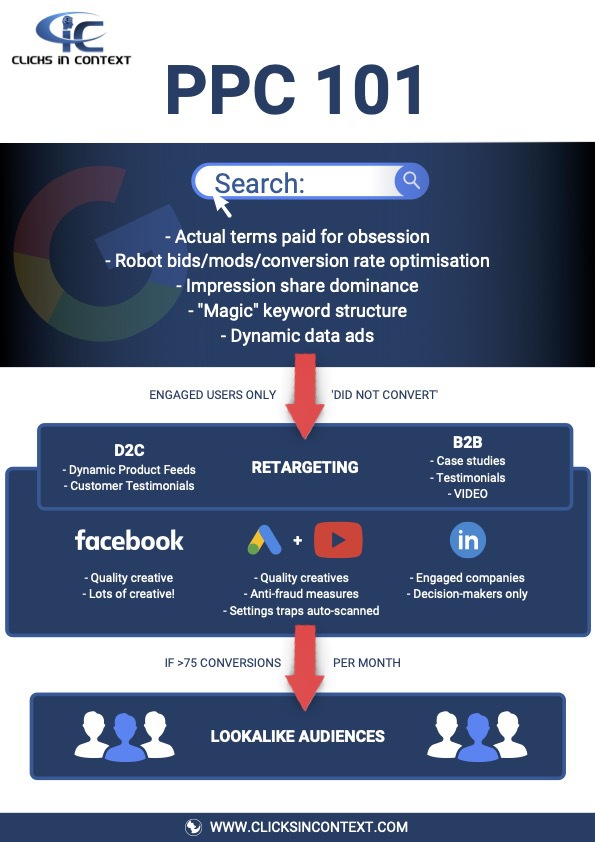 Looking to advertise on a specific platform?
Well let our results do the talking.