Display Ads Need Thought
Our favourite types Display Ads are:
a) Video Ads
b) Re-targeting Ads
c) Both of the above combined!
Display campaigns need thought, remember these aren't "ready to buy" searchers.
High impact and/or nurturing required.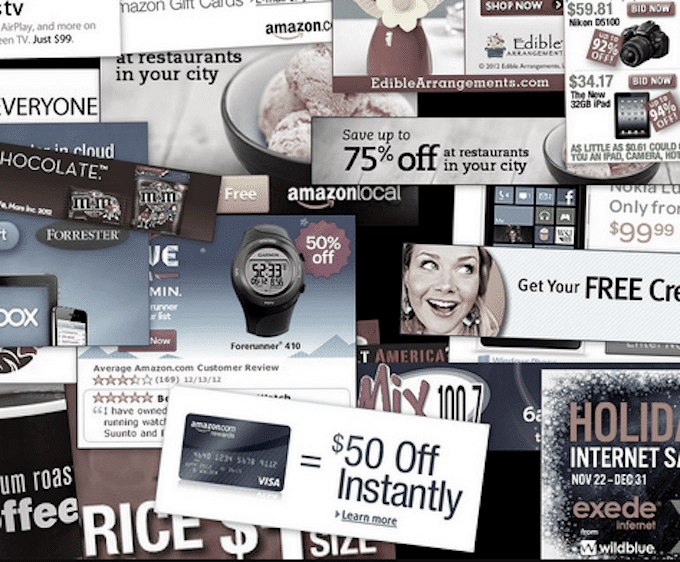 Get offers under your perfect audience's nose works. Make it interesting (10% off is not interesting).
Build up a contact list, and nurture over time. Lead Gen ads build qualified lists of prospects.
Product carousels, videos, and other impressive media ads get clicks. And conversions.
The most targeted of all, follow up ads for previous visitors of your pages. Much more on that here.
There's a lot more to it!
Our approach: you pick your perfect customer, we target them online.
With a full display plan we know will catch their attention.
Once you prove profitability, scale.
Exchanges | Programmatic | DoubleClick