How Do I Add A Google Plus User?
Here's how!
Step 1 – Brand Accounts
For your business, all Google Properties should really be a brand account. Google make this as clear as mud.
Check out this article and make sure you have a brand account, not a personal account.
Step 2 – On Your Google Plus Page
Ensure you are on your Google Plus page, and signed in as your brand account: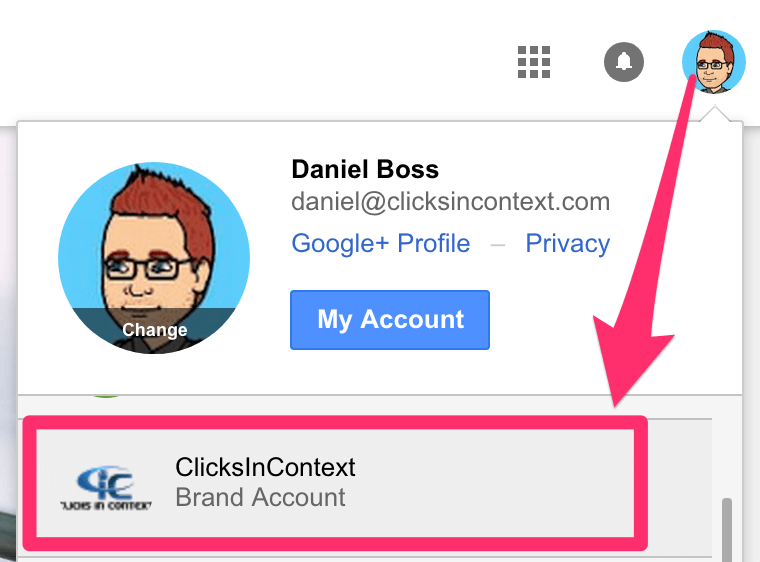 Step 3 – Select "Manage Account"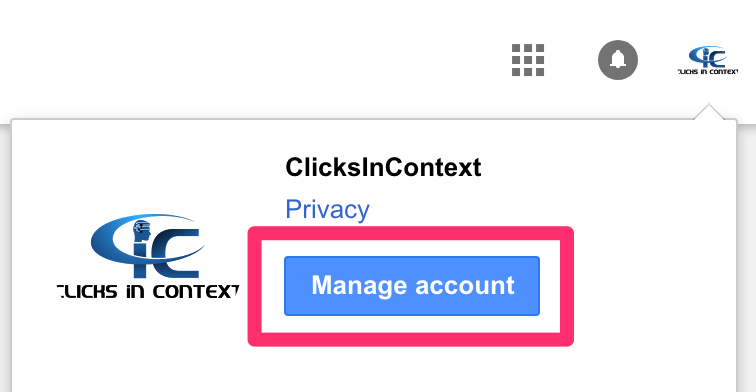 Step 4 – Select "Manage Permissions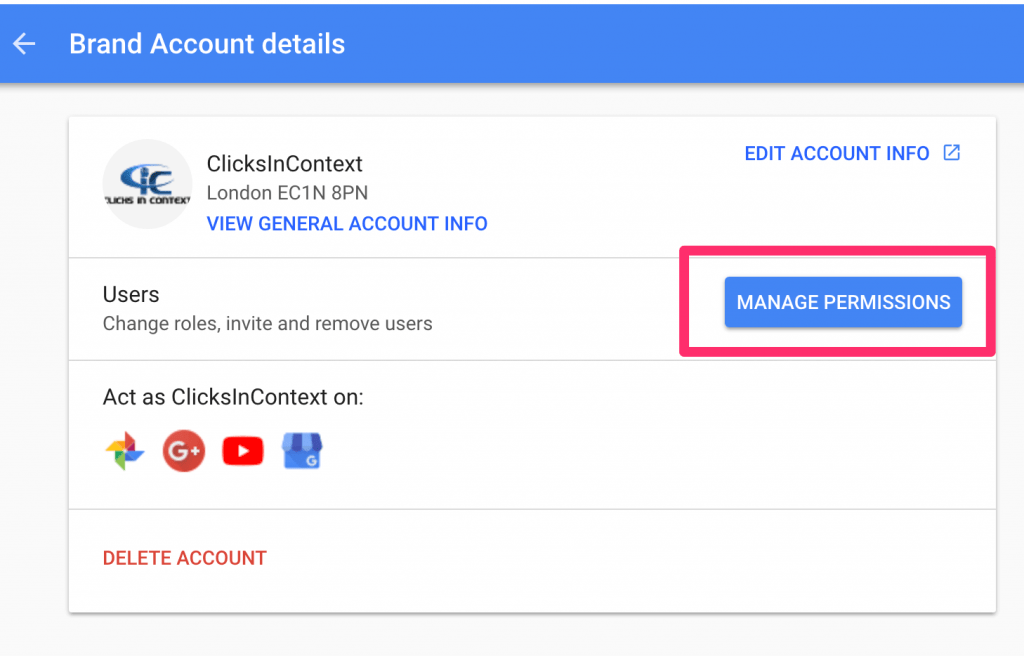 Step 5 – Add The User
If working with us, it's campaigns.cic [at] gmail [dot] com, as a manager.